The Wind Power Market
The continuously growing wind power market The introduction of new energy has been accelerating in Japan since 1997, when the Law Concerning Special Measures to Promote the Use of New Energy (the New Energy Law) was enacted.
Wind power capacity installed in Japan
As of the end of March 2019, the total installed capacity has reached 3,900 MW.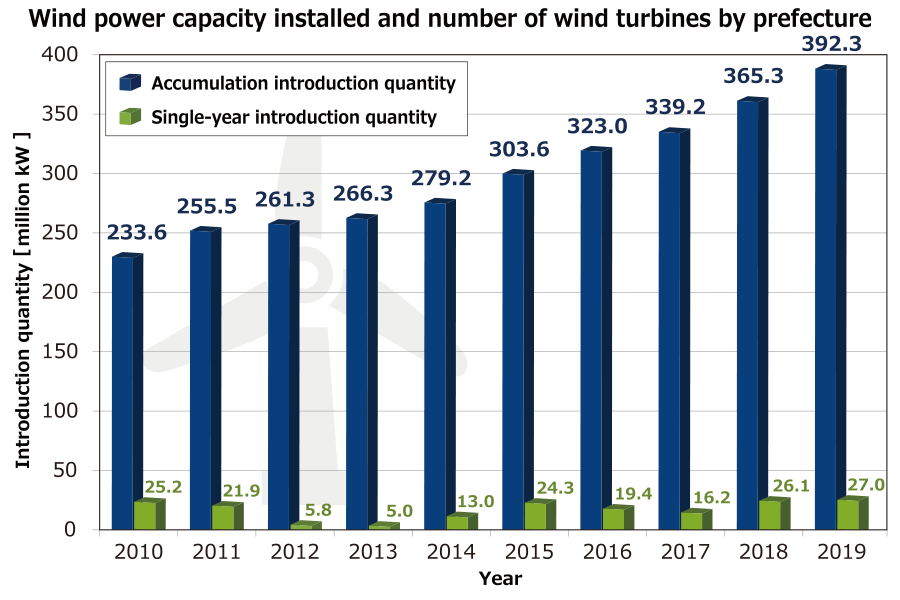 Wind power capacity installed by region
Electric power utilities in Japan are moving forward with the introduction of wind power for their respective areas.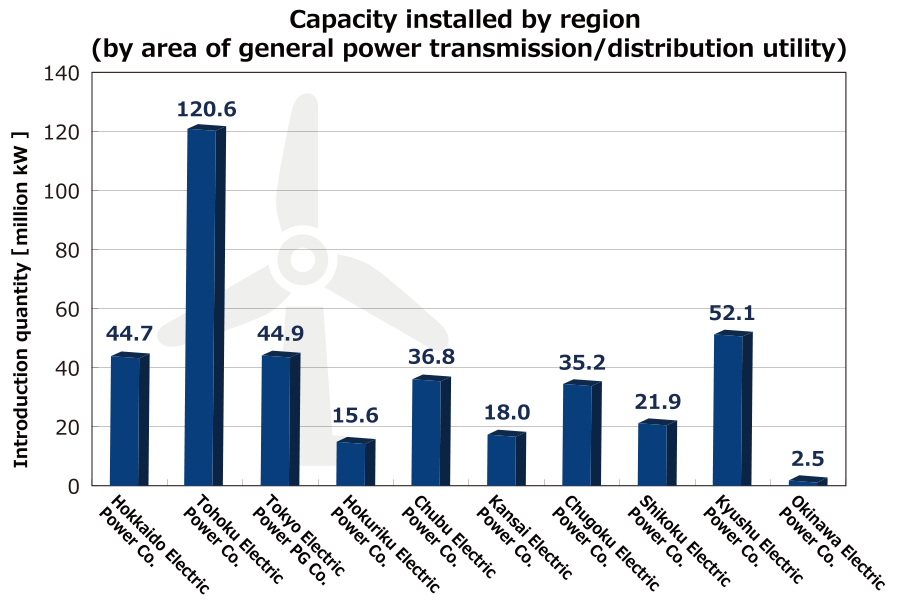 Plant capacity by manufacturer
Equipment made by foreign manufacturers has been the mainstream, but domestic-made wind turbines are also on the rise.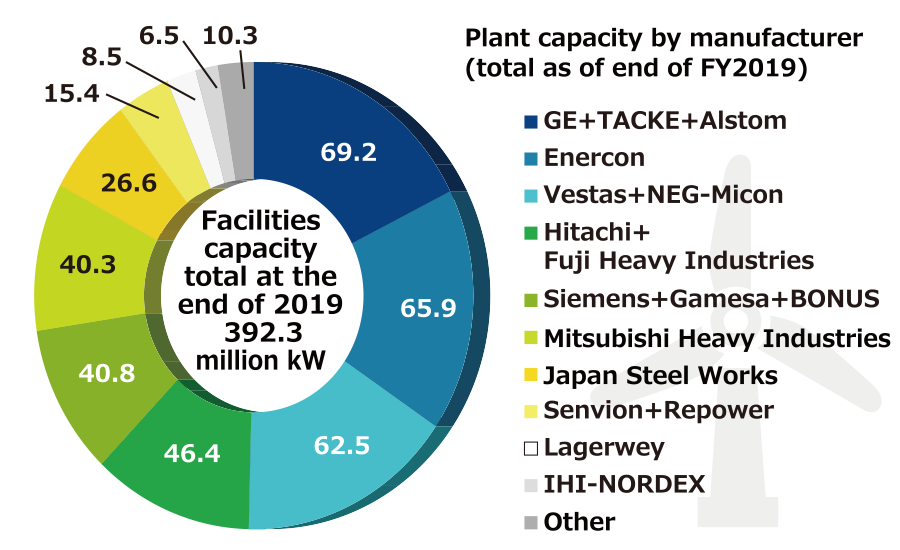 Wind power capacity installed by prefecture
More wind power has been introduced in areas with comparatively strong winds, such as Aomori Prefecture and the rest of the Tohoku region, as well as the Hokkaido and Kyushu regions. In recent years, its presence is growing in the prefectures of Shimane, Yamaguchi, and Kochi.
Wind power capacity installed worldwide
In 2017, the global wind power plant capacity rose from 487,279 MW in 2016 to 539,123 MW (as of the end of December 2017).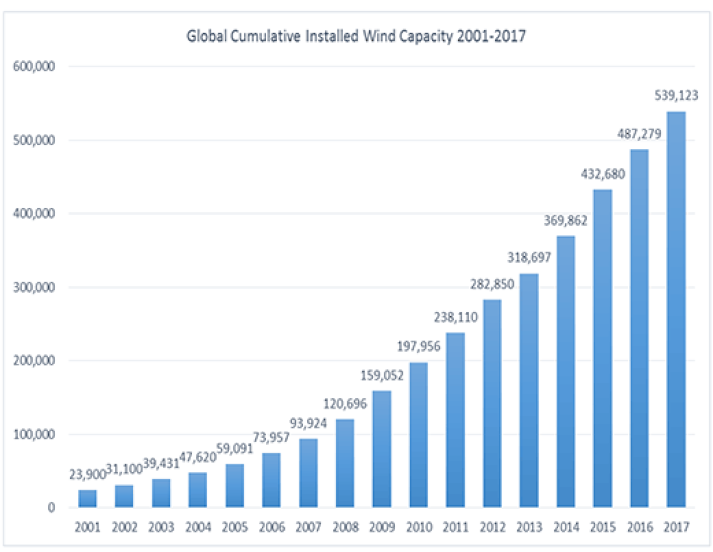 Wind power capacity installed by country
As of the end of FY2016, China had the greatest wind power plant capacity (168.73 million kW), followed by US in second place (82.18 million kW) and Germany third (50.01 million kW), and Japan ranked 19th with 3.36 million kW.